Get Your Kiln-Dried Firewood Delivered & Stacked
GM Firewood has been providing firewood delivery in Northeastern Massachusetts since 1982. Our delivery service provides you with the finest burning kiln-dried wood neatly stacked where you want at your home or business.
GM Firewood has been working with local foresters for over 40 years to harvest select hardwoods including: oak, maple, beech, ash and birch. The wood is kiln-dried to perfection, right on the farm. Kiln-dried wood is cleaner so you can bring in the wood without bringing in dirt and debris.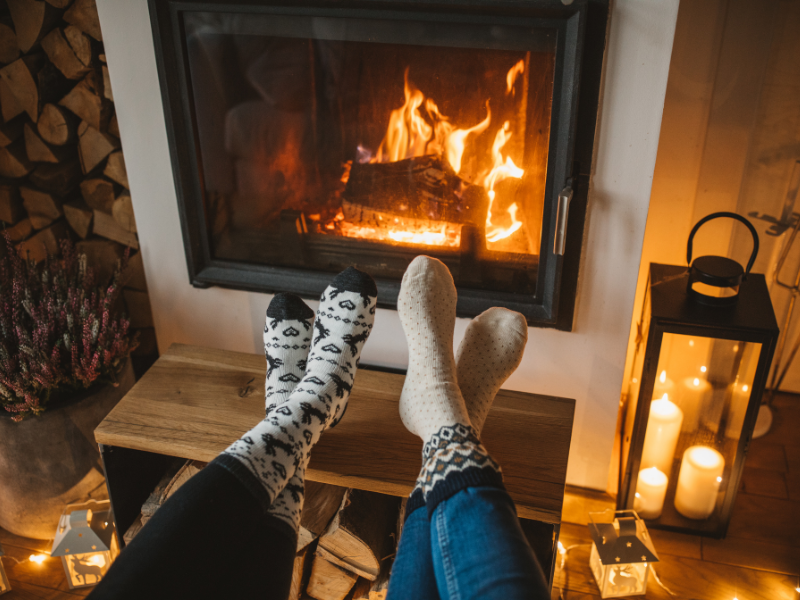 Firewood Delivery Program
Sit back and relax while the perfect amount of kiln-dried wood is delivered and stacked where you want. Your initial order comes with a firewood rack, set up and stacked for you at your home or business.
Our wood is so clean and bug free you can even store it inside!
This is an excellent firewood service at a very reasonable and fair prices. The wood is dry and burns well, and you can't beat the stacking service provided by Peter and his team. They are fast, neat, and respectful of your property. I've trusted GM Firewood for several years now and get 3-4 deliveries a year. Save your back! Get it stacked!
I have been using GM Firewood now for 2 years, when I come up to live in the Boston area from November through January for my job. They have provided me with superior dried kiln dried firewood - no green wood - and it burns very well because it is hardwood, and not any soft wood mixed in with it.
They arrived and neatly stacked the wood. Have never had a bad delivery... Always dried and seasoned ready to use. Even got it there before Christmas.
Best firewood around. Peter the owner is a wonderful person to deal with. He uses the best wood possible to make your fireplace glowing with the burning experience possible.